The Beauty of Scuba Diving in Malta and Gozo 2021
The Beauty of Scuba Diving in Malta and Gozo
Malta is an island paradise in the Mediterranean Sea. A history dating back over 5,000 years, a rugged coast line and reefs described in the bible, historical cities and modern cites all make Malta special. The diving here is varied and remarkable. The island nation has often been voted as one of the top European travel destination! Plus, it has been voted as high as the second and third best diving location in the world for a few years!
In this page you will find more detailed information about scuba diving in Malta.
Malta has over a hundred dive sites making it difficult to pick the best. There are many wreck sites as well as reefs. Cave diving is also very popular. Here are some places to consider:
Um El Faroud is an oil tanker that was scuttle in 1998 and today many consider it the best wreck dive in the Mediterranean Sea.
The Blue Hole of Gozo is suitable for all divers. Indeed, there are a number of different ways to dive this spot. The blue hole starts in shallow water and drops to 60 meters (197 feet ). The average depth is 15 meters (49 feet). There is a large arch that opens out to the open sea between 8 meters and 15 meters.
Cirkewwa is the port in the north of Malta Island and is where you get the ferry to Gozo and Comino islands. It has a collection of dive sites very close together. They include a reef, a statue of Madonna, the P-29 patrol boat wreck and the MV Rozi tugboat wreck.
The majestic Blue Lagoon of Comino Island is a well sheltered and shallow dive site with a maximum depth of 15 meters (50 feet).
The Santa Maria Caves are great for divers of all skill levels. These caves are not caves in the diving definition. In fact, divers are not in an overhead environment and can always make a direct ascent to the surface.
Imperial Eagle and Jesus Statue: The Imperial Eagle is 45 meters long, 9.2 meters at its beam and sits upright in 40 meters of water. The ship had at one time been a passenger and car ferry, then a general cargo ship. A statue of Jesus sits nearby.
Gozo Wrecks: Just off the shores of Gozo are three wrecks: the MV Xlendi, the MV Karwella, and the MV Cominoland. These wrecks are shore dives from the same entry point.
How to dive Malta?
Malta displays over 100 dive sites around the islands, of which the half are accessible from the shore. Otherwise, a quick boat ride will take you there. Also, Malta Island is about 27 km long by about 15 km wide and offers a great public bus system that will get you pretty much anywhere. Thus, you will be able to reach the shore in any village, and perhaps your boat's departure point if needed.
Furthermore, a ferry to Gozo is only about 25 minutes, and the island is about ¼ the size of Malta. Thus, everything is even more accessible! Gozo has 15 boat dive sites and 27 shore dive sites.
Overall, there are over 50 dive centers in the country of Malta. Considering the small size of the islands, it might make it the highest concentration of dive centers per square mile of anywhere in the world!
Best time to dive in Malta
Diving in Malta is available year round as there is very little change in diving conditions. However, some resorts do close in the winter. The summer months, June to September, are the best time for diving. September has an extra edge in that most of the tourist have already left, so it's less crowded everywhere!
Dive courses
Malta is an outstanding destination to learn how to scuba dive. If you are not deep or wreck certified, this is an excellent location to pick up those skills.
Scuba Diving conditions
The air temperatures will range from a daily average of 12°C/54°F in January and February up to a daily average of 26°C/79.4°F in August.
As for the water temperatures, they will range from a daily average of 15°C (59.4°F) in January to 26°C (79°F) in August.
Visibility is often over 40 meters (130 feet). The tidal change is so small and the current is so weak that it is barely noticeable. There are some currents on some deep wrecks dive sites, but they only range to the mild category.
Snorkelling in Malta
Snorkelers will find many places to enjoy themselves in Malta. Many of the shore diving sites are great for snorkeling. Places like the Blue Lagoon on Comino, Paradise Bay at Cirkewwa and the Blue Hole on Gozo are rated among the best snorkeling locations in the world.
Fishes and Coral
The waters around Malta have a good variety of marine life, however, it does not have a large population of game fish or sharks.
Diving Safety
If you are planning an upcoming dive trip or travelling to Malta, it is a really good idea to invest in travel insurance for scuba diving, because you never know what could happen and when you might need it (because accidents do happen!). I recommend this diving insurance as they offer worldwide coverage and focus on providing scuba divers a quality insurance and medical assistance service.
Malta offers the diver dive sites that are pristine, available year-round and without standing dive conditions. The extensive air connections to this tiny nation, make it very easy to travel too.
Photos Malta
Travel Guide
Now that you know all about the underwater world, you might want to start planning your scuba holiday! Check out our Malta Travel Review for information about how to get there, activities and excursions, where to stay, and more.
SCUBA DIVING MALTA: EVERYTHING YOU NEED TO KNOW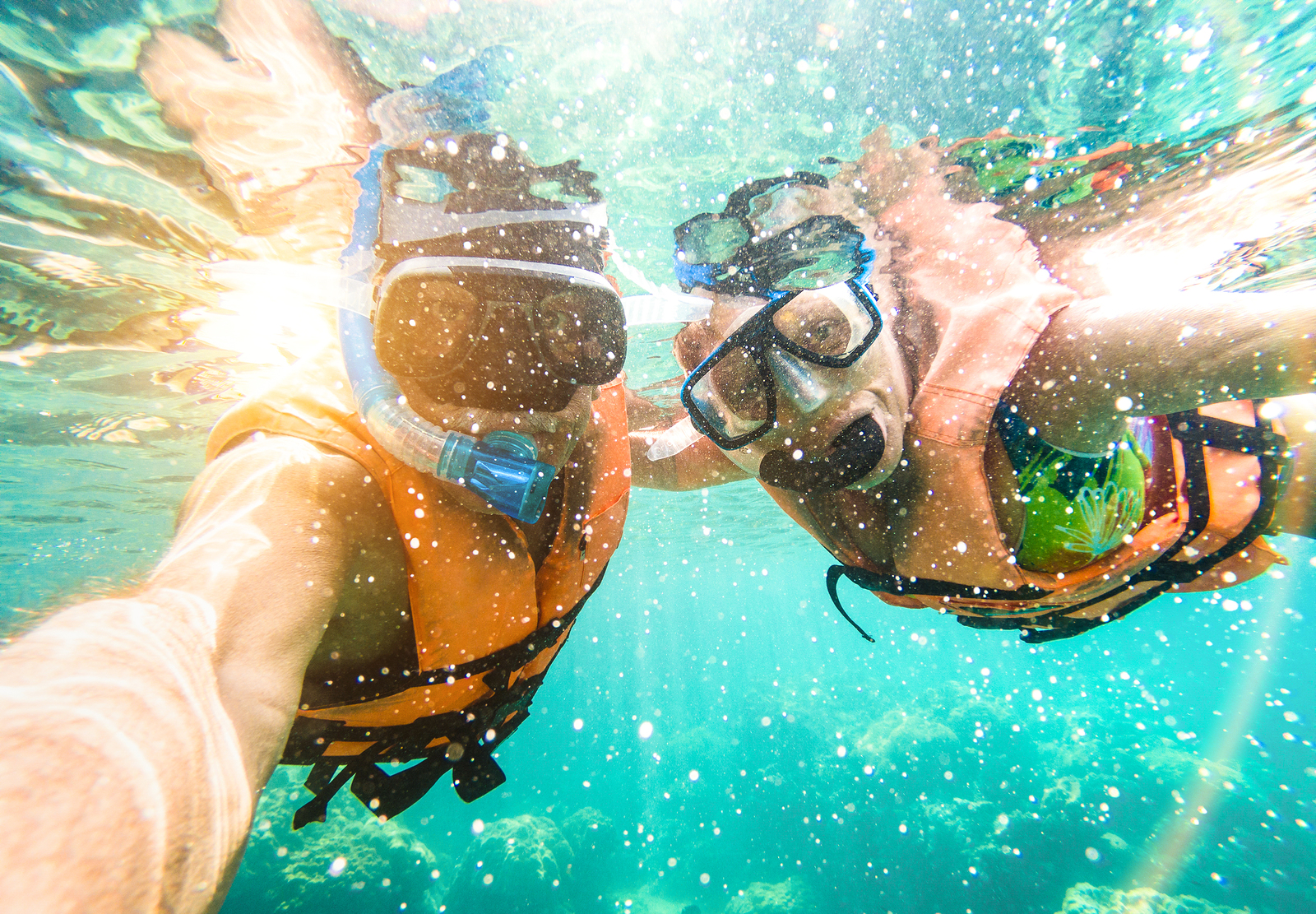 Malta is one of the world's most beautiful scuba diving locations. The warm waters, winding cave systems, sunken wrecks, and stunning reefs are unlike any other. Scuba diving in Malta is more than suitable for beginners all the way up to advanced and technical divers. The waters of Malta have something for everyone and by taking a trip with Oyster Diving, you can explore the best diving Malta has to offer.
A BIT ABOUT DIVING IN MALTA
More than 50,000 divers choose to travel to Malta every year and they have very good reason to. It offers, after all, some of the most beautiful diving opportunities in the world. Malta's three inhabited islands (Malta, Gozo and Comino) are surrounded by clear blue waters that are some of the cleanest and warmest in the Mediterranean. Just three hours from the UK, Malta has everything a diver could want. Whether you're a seasoned diver or just starting out, Malta has it all.
Did You Know? Malta is home to nearly 100 dive sites and half of these are accessible from the shore?
WHEN TO DIVE IN MALTA
Malta is well-known for its hot, dry summers and its short but cool winters. In fact, some people consider Malta as having one of the best climates in the world. On average, you can expect the temperatures in Malta to range anywhere between 10-15°C/50-59°F in January and 21-30°C/70-83°F in July.
Scuba diving in Malta is popular all year round, which is why we offer Malta dive trips every month. Do you want to experience scuba diving, Malta in November? Book a trip today! Do you want to experience scuba diving, Malta, in December? Book a trip today! Whatever month works for you, we have a trip to Malta. Not many other PADI dive companies can say that.
THE 7 BEST MALTA SCUBA DIVING SITES
Explore Malta's underwater rock formations, dramatic caves and extensive reefs for yourself with our list of the best dive locations in Malta. When you travel to Malta, we want you to experience the best this beautiful location has to offer. And our seasoned divers have recommended the following locations as simply unmissable!
1. THE BLUE HOLE: SCUBA DIVING MALTA AND GOZO
One of Malta's most popular dive sites is the Blue Hole. This natural formation basically looks like a big outdoor swimming pool. Situated on the west coast of Gozo, this incredible dive lets you explore some of the ocean's bluest waters. Beginning in a pool at 40 feet, you will make your way through a crevice and into the blue waters where lobsters and octopus live. The Blue Hole is a multiple way dive as it can be reached by a number of different paths at a number of different depths. Are you an adventurer? Then the Blue Hole a must for you!
2. MALTA'S PATROL BOAT
If you are new to scuba diving, there is no need to worry. Scuba diving in Malta for beginners is great as there are plenty of incredible wrecks to explore. In fact, just off the coast of Comino lies the scuttled P-31 patrol boat at a depth of just 60 feet (18 metres). It is ideal for new divers who want to make the most out of their trip to Malta.
3. OIL TANKER UM EI FAROUD IN MALTA
The oil tanker in Um EI Faroud, Malta, is one of the best wreck dive experiences and one of the most famous in Malta. Weighing more than 10,000 tonnes and measuring 115 meters, this oil tanker has been sunk to serve as an artificial reef. The wreck sits at a depth of 31 – 35 metres and at these depths, divers are able to enjoy every element of the boat as well as the extensive marine life at home here.
4. THE SANTA MARINA CAVES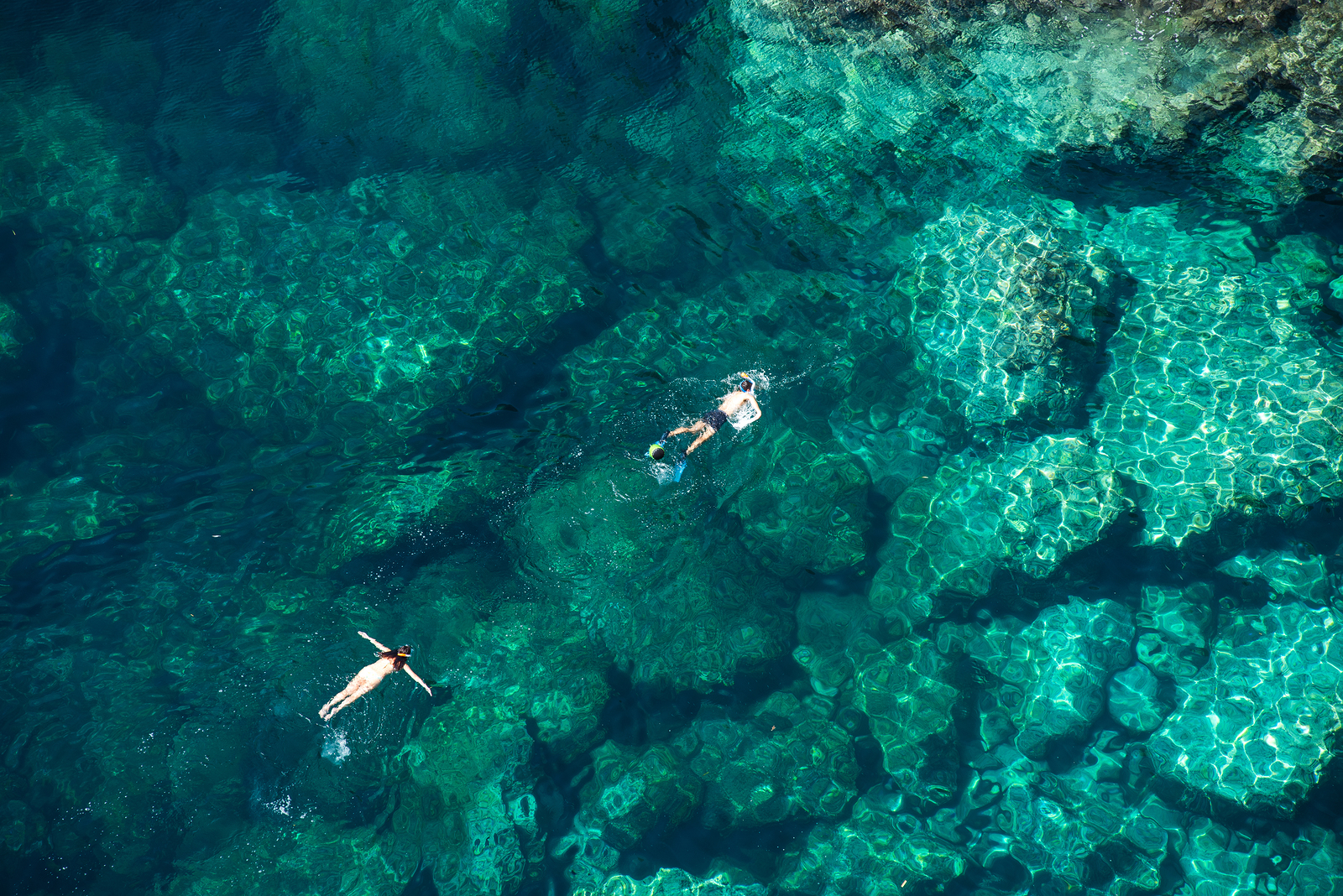 The Santa Marina Caves consist of 10 individual caves, each noted for its beauty. Some of the caves allow divers to swim through, while others are half-filled with water, making a great spot for snorkellers as well as divers.
The Santa Marina Caves are a very popular dive location and because they are relatively shallow, they offer incredible opportunities for divers and snorkellers alike. All the caves are home to moray eels, banded sea bream, sea urchins and much more. If you are looking for an adventure, the Santa Marina Caves are the perfect dive location for you. What's more, they offer amazing opportunities for stunning photography – so don't forget your camera!
5. QAWRA REEF
Qawra Reef is situated in the northern part of Malta and is the perfect diving location for newbie divers as well as advanced, depending on which route you choose. Qawra Reef is a shore dive that can be easily accessed from the shore and divers can enjoy a drop off for 40 metres that offers a great wall dive as well as numerous caves to explore.
If you're a naturist and you want to discover the best marine life Malta has to offer, the 30 – 40 metre drop off at the Qawra Reef opens up a whole variety of fish, including tuna, barracuda, dentex, amberjack, and many more. What's more, this dive site is not as well known as some of the other sites around Malta and, as such, the coral is in pristine condition. So, if you're someone who likes to explore locations that are a little off the beaten track, Qawra Reef is the destination for you.
6. DOUBLE ARCH, CAVE DIVING IN GOZO
There is nothing quite as exhilarating as cave diving. Never been cave diving before? You can read all about cave diving here to find out more. If you want to make the most of your dive trip to Malta, cave diving in Gozo is a must! Explore the most impressive large rock arches and dive into the mouth of the cave to come close to urchins, cuttlefish, scorpionfishes, and small octopus.
7. MADONNA STATUE, MALTA
The Madonna Statue is a great opportunity for scuba diving in Malta for beginners. The statue was placed at the entrance of a small swim through, roughly 18 metres below the surface, by a local dive club. This is a shore dive location that offers tremendous shallow diving opportunities for beginners, with a maximum depth of 10 metres. However, if you are a more experienced diver who is up for a challenge, you can dive off the plateaus for around 30 metres.
WHAT CAN YOU SEE WHILE DIVING IN MALTA?
Malta's main attractions have always been the impressive wrecks and incredible rock formations. However, the waters around Malta are also home to a number of Octopus, squid, cuttlefish, damselfish, and many more. If you choose to dive the deeper sites, you will see barracuda and maybe even a couple of tuna. If you keep your eyes peeled, you may be lucky enough to catch sight of sharks or turtles. The combination of excellent visibility and strong sunlight offers divers plenty of opportunity for gorgeous underwater photography.
MALTA SCUBA DIVING COURSE AND RECOMMENDED TRAINING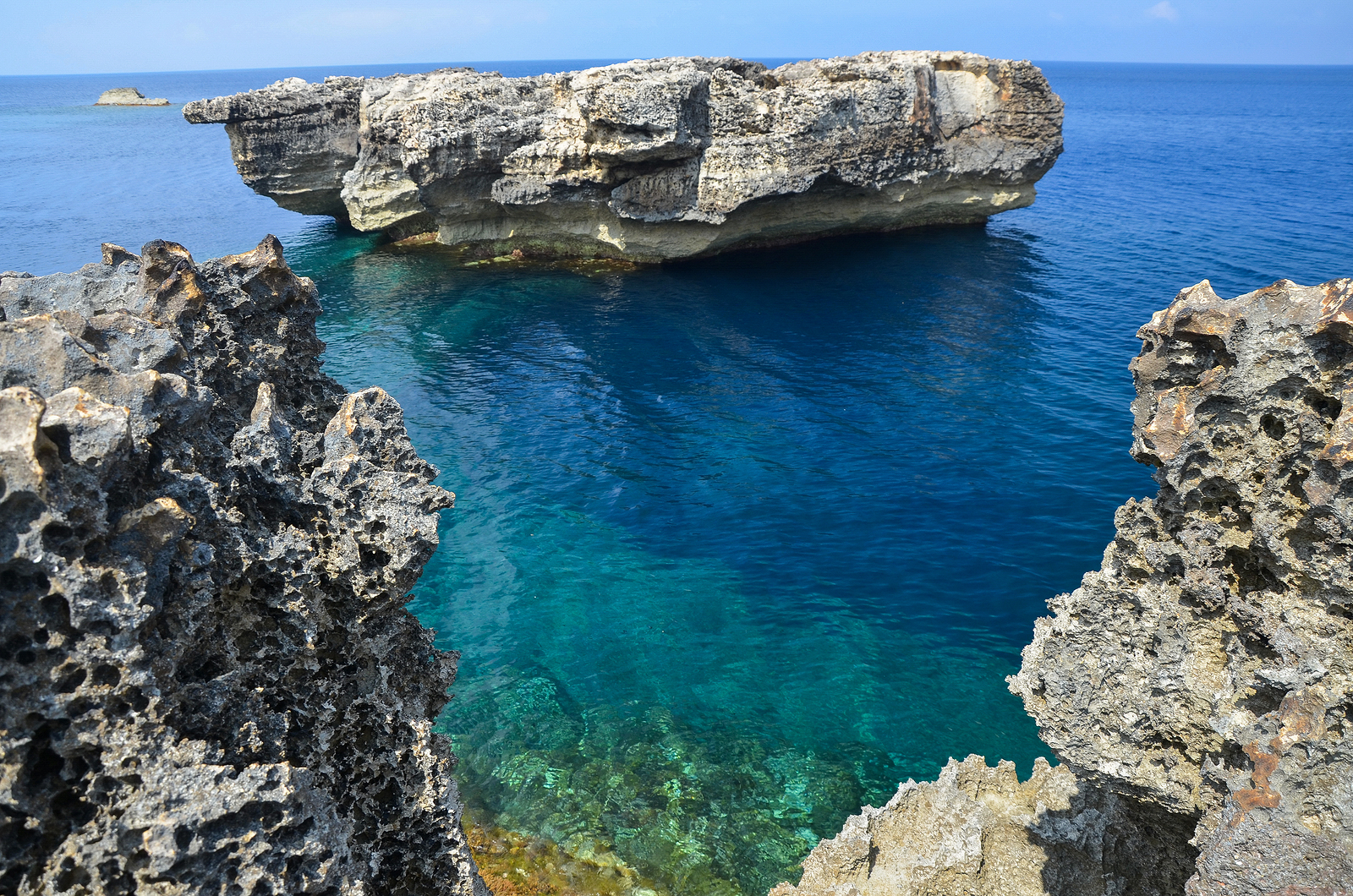 If you are not a qualified diver, Malta is one of the most beautiful places to learn and develop your skills. However, if you want to get trained up before your trip so that you can make the most of it, we offer some fantastic Malta scuba diving PADI courses that will have you confident in the water and trained up in no time!
BOOK YOUR SCUBA DIVING HOLIDAY TO MALTA
At Oyster Diving, we run monthly scuba diving holidays to Malta. So, if you want to enjoy a long weekend with some incredible diving, book to dive with us today. Malta is suitable for all levels of divers and we cater to both beginners and experienced divers wanting to explore the best diving Malta has to offer.
The dive centre is located at the Paradise Bay Resort and offers boat diving, shore diving, and regular trips to Malta's sister islands; Comino and Gozo. Paradise Divers is a brand new dive centre that is run and managed by our good friend and PADI Course Director, Neville. If you have travelled to Malta to complete your open water dives, Neville and his team of PADI divers will take you out for some superb diving from their boat or straight from the shore.
Only a few hours travel from the UK, you can be in Malta in no time at all. We can be flexible with our travel dates in order to suit your schedule and you are also welcome to stay longer than 3 nights at the dive resort, if you want to. But please note that our dive trips to malta are extremely popular and they do fill up fast. So, click here to book now!